The data you store is the lifeblood of your business and therefore backing up that information is an essential task. We specialise in the following backup types and can provide expert advice on which ones are best for you:
Site to site replication
Virtualisation and replication of servers
Offsite Backup Services (Internet Based)
Tape Backup Systems
Removable Hard Disk Backup Systems
Exchange Server Backup Services – Brick Level Email Backup & Restore
SQL Database Backups
Network Backups
Disaster Recovery
​We can recommend the most effective backup type for your business and requirements along with monitoring weekly as part of our support service.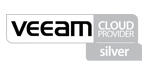 I have used solution support for many years and they are a trusted supplier with an excellent knowledge range and a professional service. They have provided solutions that has meant the business operates at maximum capicity with the absolute minimum of downtime. Inevitably problems occur but Solutions Support always respond quickly and solve any issue with the minimum amount of disruption. Providing everything from server to desktop Solutions Support deliver, and as a customer I could not ask for a better partner to guide our business through the world of IT.